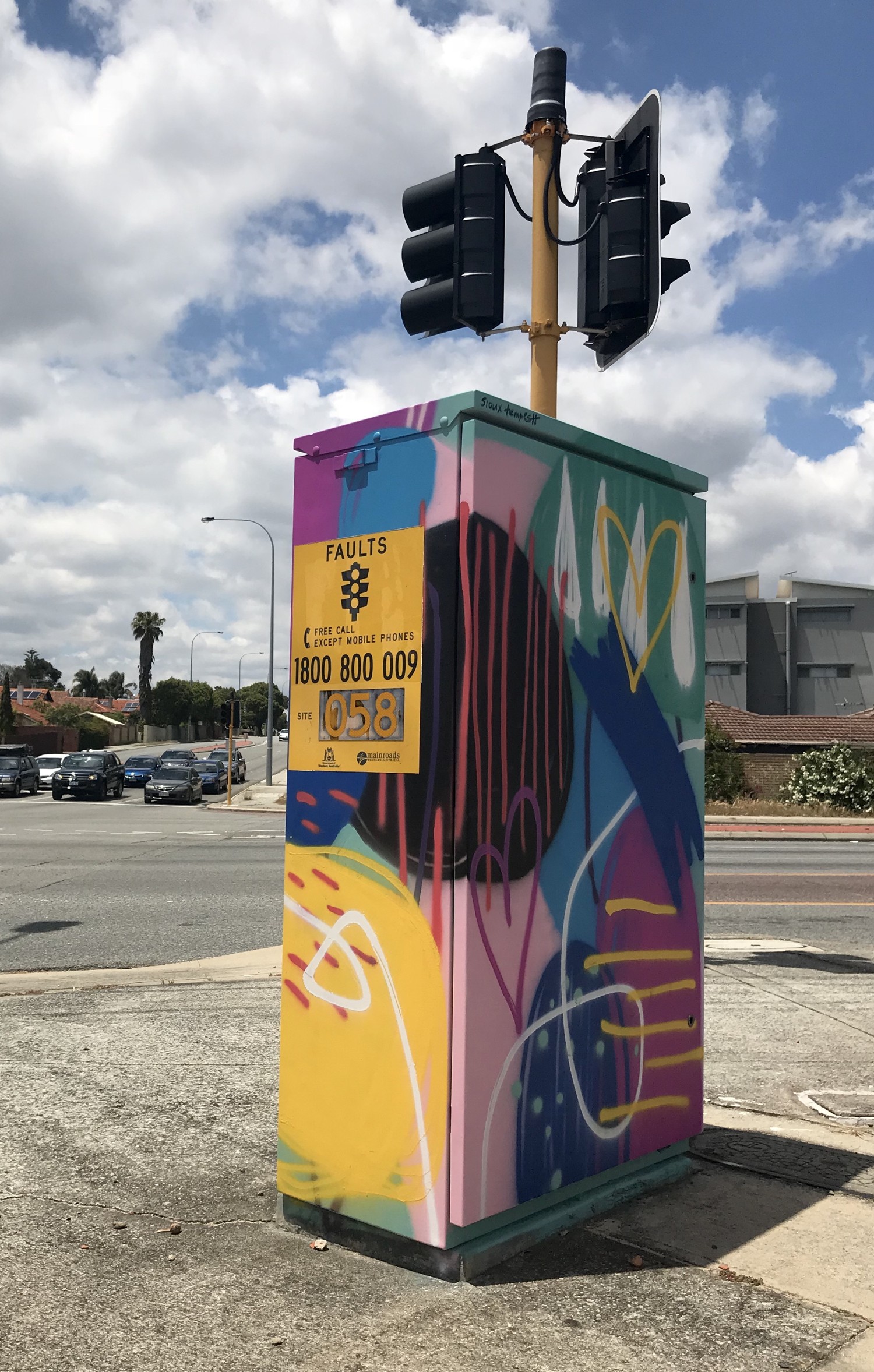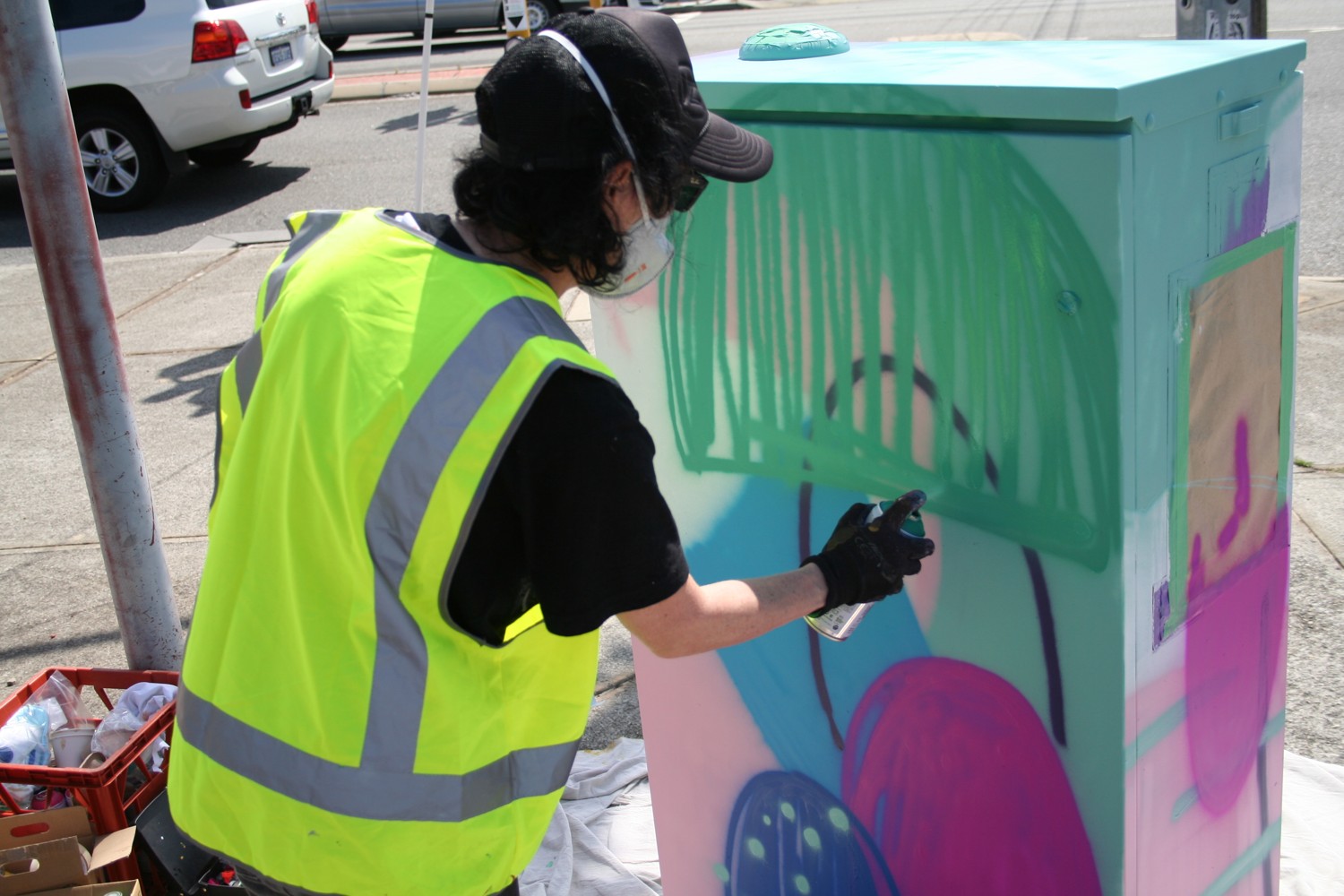 mount lawley
2018
The traffic box mural was commissioned by the City of Vincent in celebration of Pride month.
The design and bright colour palette reflects the vibrancy and energy of Vincent's locality and its LGBTQI community. The interweaving and overlapping shapes are representational of the community diversity.
Corner of Walcott and Fitzgerald Streets, Mount Lawley.