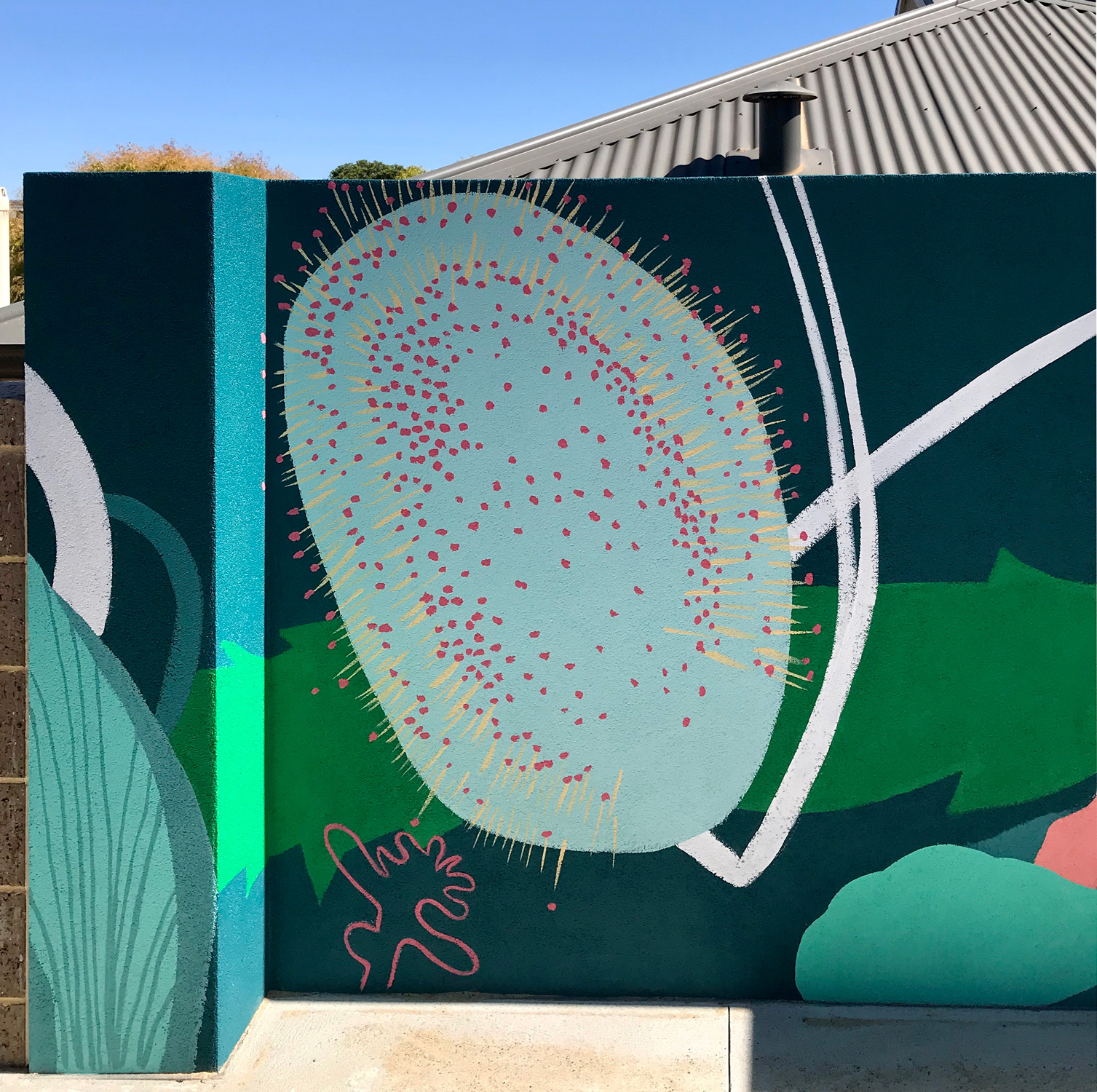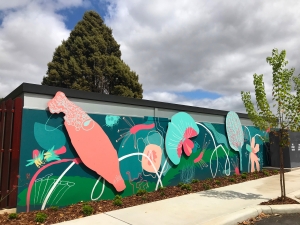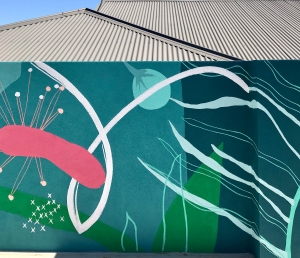 Public Art Kelmscott
2020
I couldn't ask for a better way to kick-start 2020 than with a public art commission.
This project with Wallace PM for Dale Alcock Homes consisting of murals on two walls with aluminium relief work, creates a vibrant entry statement to the new Freo Kids Early Learning Centre in Kelmscott. The design responds to natural bushland, while the colours, shapes and graphic elements represent growth.
Thanks to the whole team including Sean Byford and Custom Aluminium for making the project such fun to work on!
I'm looking to explore the creation of larger and more sculptural public art, working with metal and other materials. If you're looking to commission a public artwork in Western Australia please send me an email and we can chat about your project. I'm happy to travel to regional locations for the right projects. If you'd like to know more about public art services in Perth, please visit CURATE publik, the public art consultancy firm of which I am a partner. We work with high quality Perth artists to produce modern contemporary public art and also project manage Percent for Art projects.