North Perth Christmas Tree Sculpture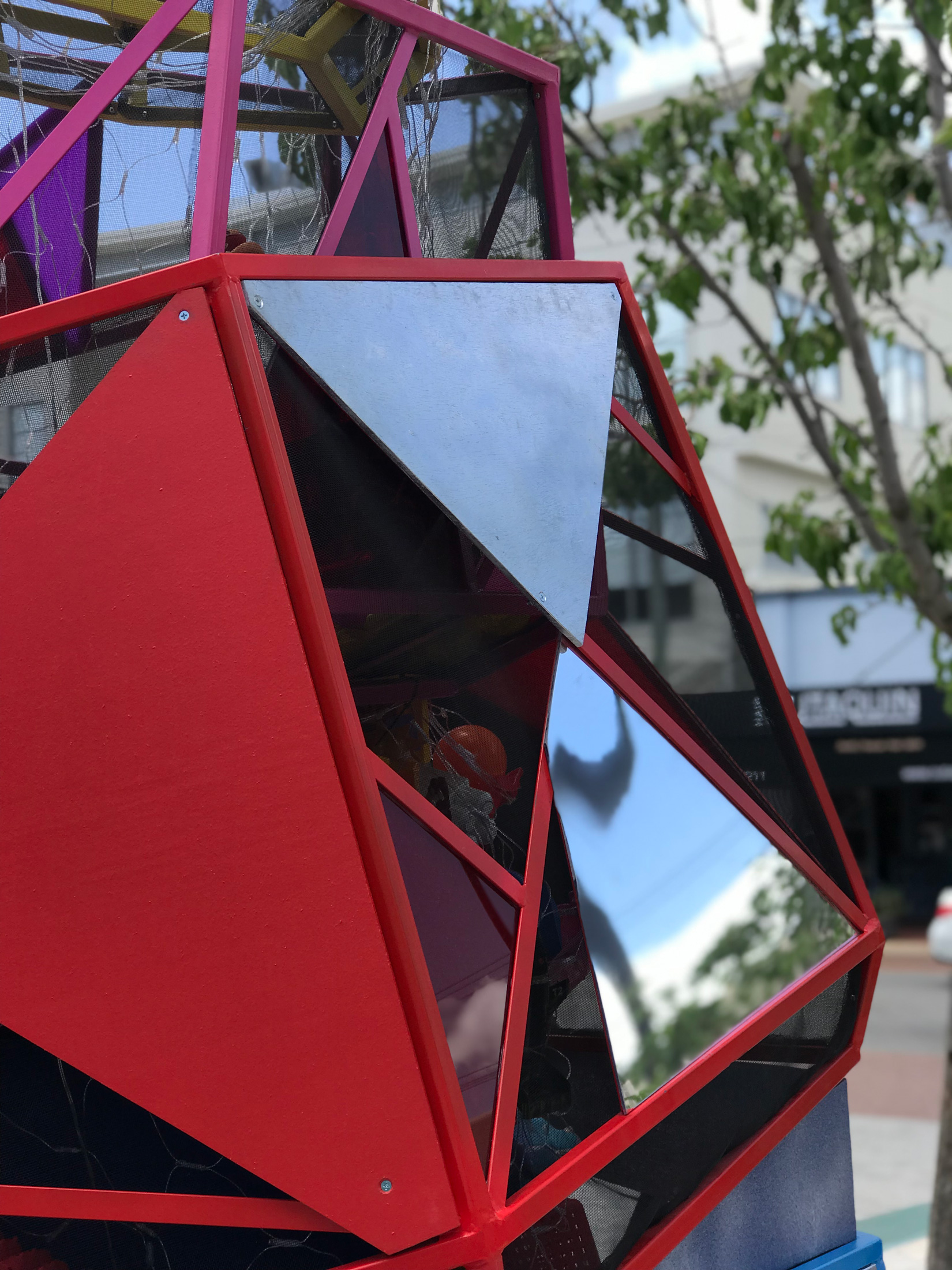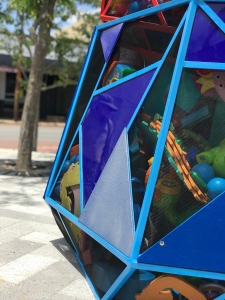 North Perth Christmas Tree Sculpture
2019
It's beginning to look a lot like Christmas!🎄🤶🏻
Commissioned by the City of Vincent, the contemporary geometric design puts a modern spin on the traditional Christmas tree. Working with the eco theme, most of the materials are recycled – steel offcuts for the structure, acrylic and plywood offcuts for the panels. Limited solar lighting has been used. The infill consists of hundreds of plastic toys donated by the community, with some sourced from op shops. While the toys serve as an attraction, they also draw attention to the plastic pollution problem the world is currently facing.
'On average, Australians use 130kg of plastic per person each year. Only 12% of that's recycled. More frightening still, up to 130,000 tonnes of plastic will find its way into our waterways and into the ocean.' – WWF
On display at North Perth Common November 2019 – early January 2020.
Thanks to the @cityofvincent and @north_perth_local for the opportunity to work on such a fun project; the community for the toy donations; @respokeaustralia for the metal work; BCJ Plastic Products for the acrylic; @artonthe_move for the workshop space; and biggest thanks to @seaninadifferentworld for his assistance and fun times during the many sweltering days in the workshop!