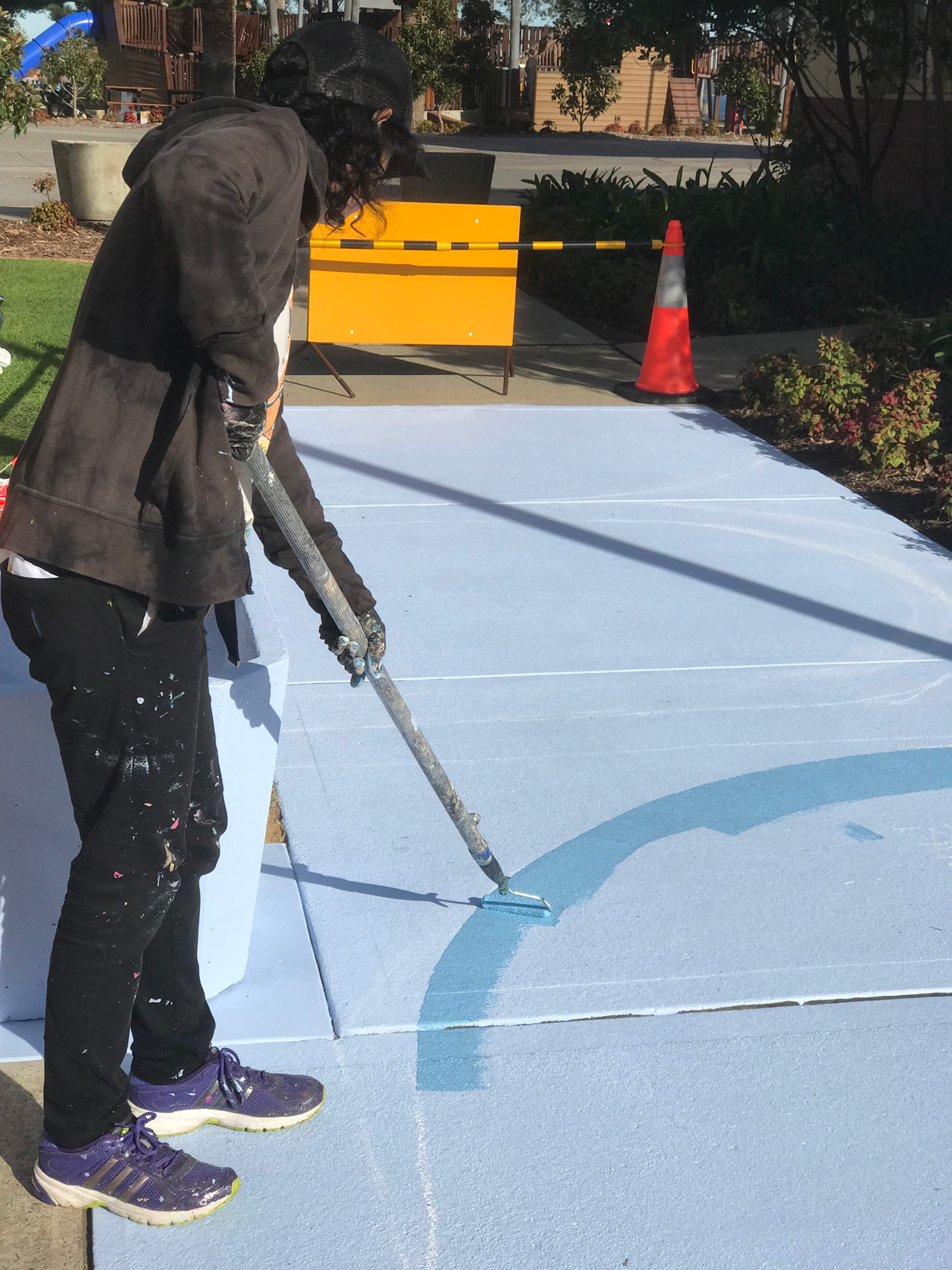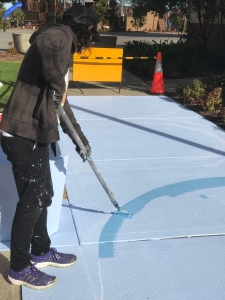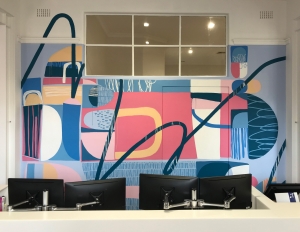 Heathcote Mural Project
The multiple mural project at Heathcote Cultural Precint art gallery was commissioned by the City of Melville. I've painted several large scale murals in Perth over the past few years but this is my biggest project to date. It encompasses:
• Two footpaths – 17m long and 15m long plus three large pots
• A section of road – 18m long
• A wall mural in the entry foyer – 2.1m x 3.1m
• A wall mural behind the reception counter – 3.6m x 3.2m
With the assistance of my partner Sean Byford, the work took 12 days to complete over the course of four weeks (with plenty of rainy days waiting in between).
The contemporary artworks are designed in response to the location. The blue hues reference the nearby river, the yellow representing sand/sun, the red acknowledges the traditional owners of the land, the Beeliar people. The colours also complement the Art Deco architecture of the main gallery building.
Having spent many years working as a graphic designer, the elements continue my investigation with design. A constant exploration of the various elements of design, to find balance in form and space within the architectural landscape the design occupies.
My signature 'energy line' overlayed on top creates a subtle wayfinding guide, enticing investigation from all entrance points.
It was a pleasure working with the wonderful staff at the City of Melville and Heathcote Cultural precinct. The precinct and gallery are a cultural asset of which Perth needs far more. I was pleased to present an artist talk during my time at Heathcote as part of the City of Melville's regular arts events held during the year.