Coles Brabham Public Art Project
Coles Brabham Public Art Project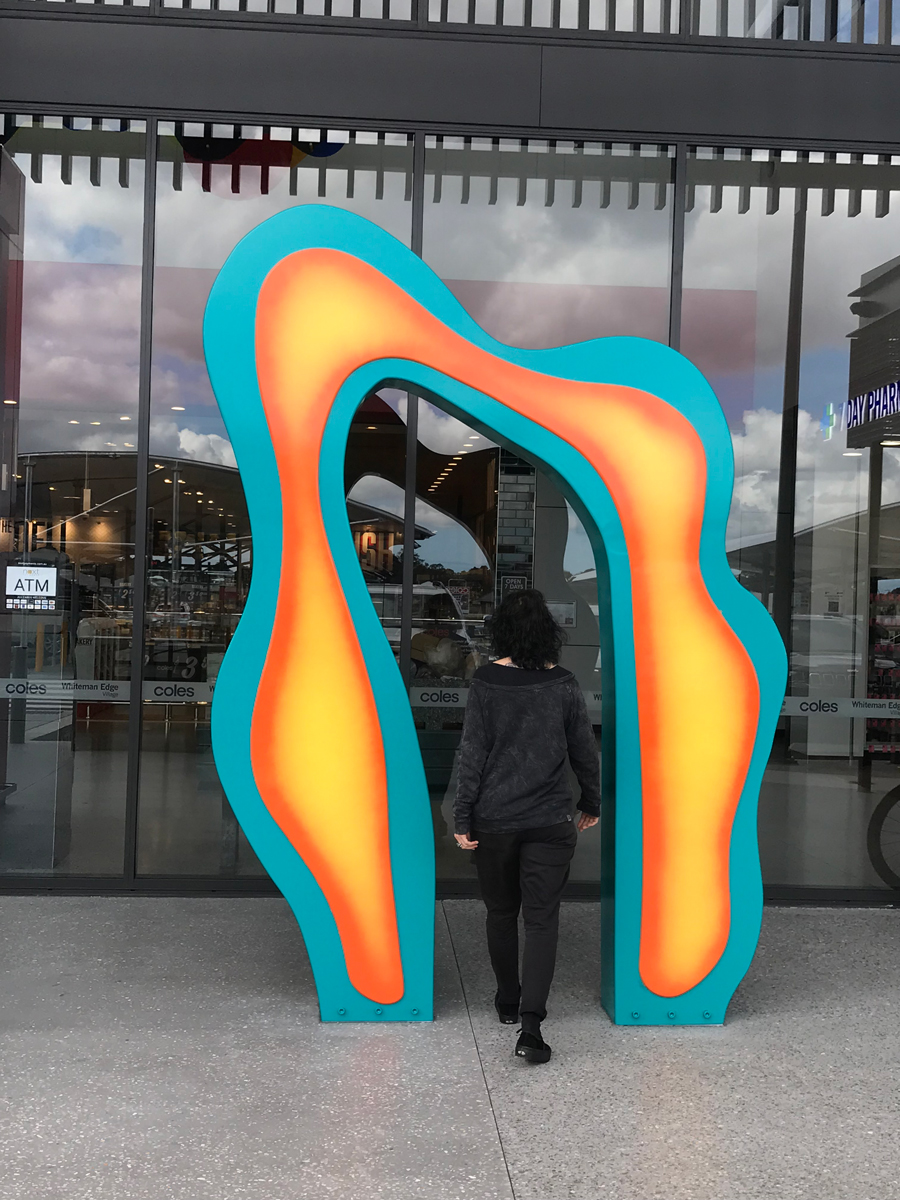 Coles Brabham Public Art Project
I'm really pleased with this completed Percent for Art project at the new Coles Brabham! The interactive metal sculpture provides fun and engagement outside the main entry. Affectionally called 'the rainbow' in the factory, the form is based on the Gnangara Water Mound, which is of great environmental significance to Whiteman Park. This natural beauty is the largest groundwater source in WA, supplying drinking water for up to 60% of Perth. I love the gradated colours of the powder coating and beautifully finished detailing. It's been rewarding to see the delightful responses people are having, with kids immediately running through (the magical portal!).
Other components of the project include seating and a large suspended sculpture greeting visitors inside. The six forms spanning over 16m were created with acrylic and powder coated steel. Each form is comprised of five shapes referencing the local environment and combined, they represent three sets of cockatoo wings. It was an interesting and challenging process, taking my concept through to production, resolving the methodology, testing materials, building a prototype, constructing the final forms and finally installing after hours. When visiting the beautifully designed centre, don't forget to look up!
At the carpark entry is a mural which complements the other works. Big thanks to Sean, the teams at Wallace PM, Credentia Construction and Artforms, it was a pleasure working with you.