Belmont Forum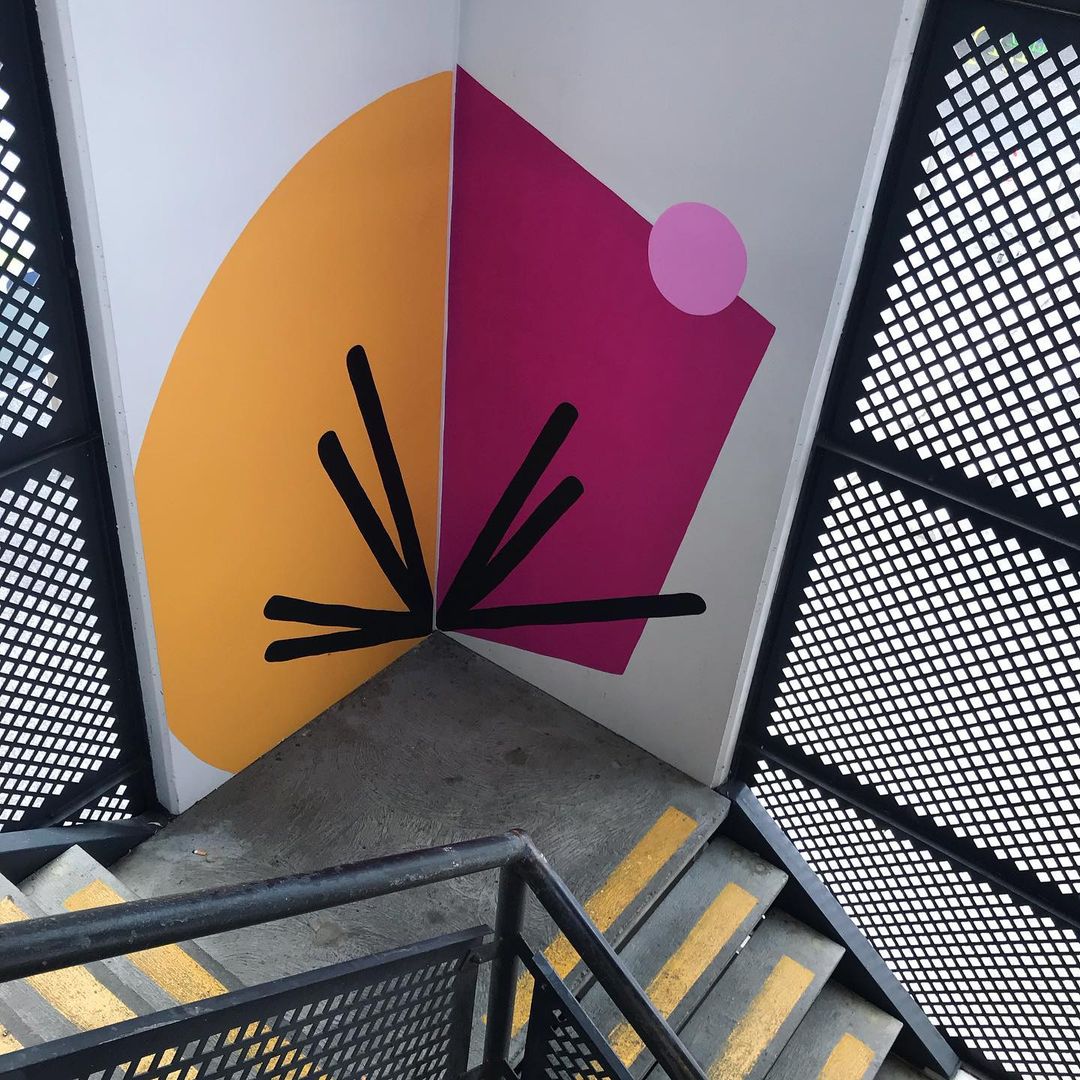 'Interpreting landmarks from the Belmont area through geometry, linear patterns, abstracted shapes and form, 'Primary' is a series of contemporary artworks.
References include the geometry of the iconic Ascot Brick Works chimney stacks and the domed curve of the kilns; the meandering lines of the nearby Swan River from an aerial perspective and fauna endemic to the area; several plant species common to Belmont's natural environment – pared back to their primitive forms.'
Comprising of a huge main wall, several smaller murals and 40 car park pillars, the work transforms the spaces from dull to welcoming. Thanks to the team at Belmont, the community for the positive feedback and Paul for seeing the project to fruition.
@duluxaus Trinket Gold, Effervescent Lime, Mamala Bay, Glamour Pink, Black
Painted in collaboration with Sean Byford.