You can view some of my paintings available for sale, with works by many other local artists and artisans also available. With solo exhibitions and creative workshops, heading to the hills has much to offer!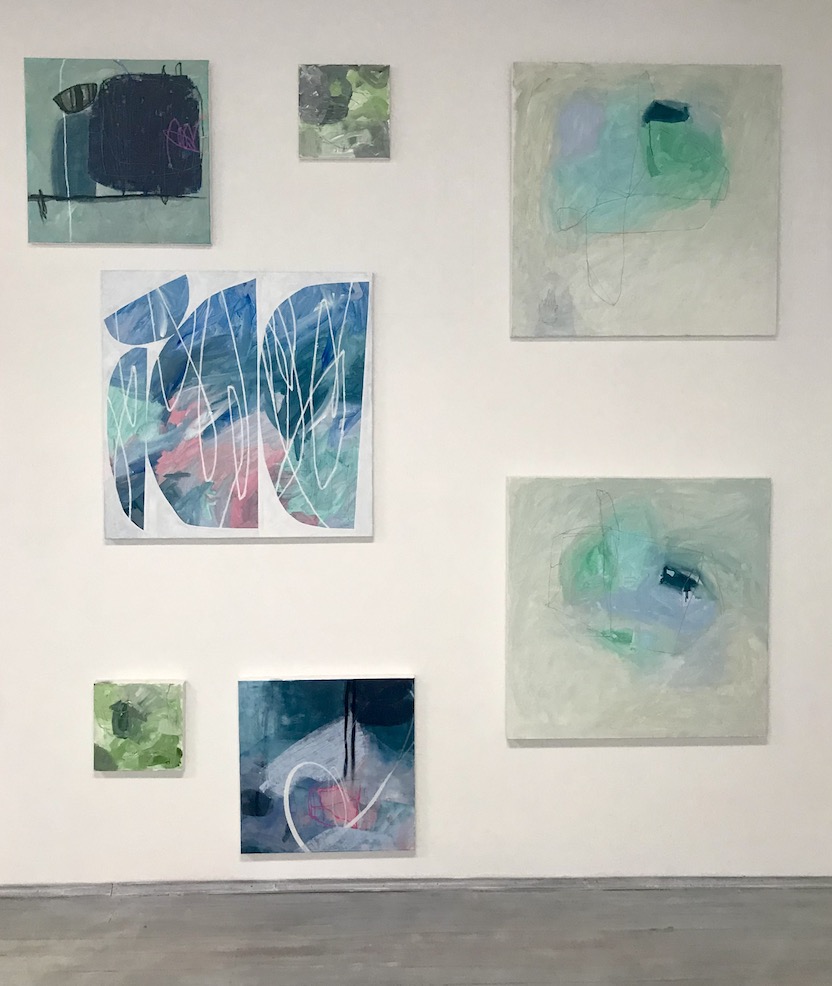 View By Appointment Only, Melville
New works on exhibition available for viewing. A gallery initiative by acclaimed artist/curator Ron Nyisztor.
Friday
23
– Sunday
25
 July
2021
Unwin Ave, Wembley Downs
I've been invited to exhibit again this year with some of WA's top artists.
SOLO EXHIBITIONS
INNOMINATE, sponsored by the City of Stirling, Civic Hotel Inglewood, 2021
Chronicle (Digital Version), Screenwest Yagan Square digital tower, June – December 2018
Archival, Manning Community Centre, June 2017 – January 2018
Hybrid, The Bird, Northbridge, July – August 2017
Chronicle, Museum of Perth, July – August 2016
Illuminated, City of Vincent Lightbox Laneway, March – April 2016
Interrelation, 108 St George's Tce Perth, sponsored by Arts Brook eld, April 2016
To All the (Boys) I've Loved Before, X-Wray Cafe, Fremantle Festival, October 2014
Divergent, Rendezvous Hotel Scarborough, Summerset Arts Festival, January 2014
SELECT GROUP EXHIBITIONS
Project VI – Group Exhibition at Lost Eden, Dwellingup, 2021
Lawley Art Auction, MLSHS, 2021, 2020, 2019, 2018, 2017, 2016, 2015, 2014, 2013
Artsource, NOW, 2019
CAPO (Capital Arts Patrons' Organisation ) Canberra, Annual Auction, 2019
Artsource Galvanise, 2018
Churchlands Senior High School Art Exhibition, 2018, 2017
Art for Zero, PS Art Space, December 2016
Perth: A Guide for the Curious, Parallels Between Architecture and Fashion, Claremont Quarter, September 2016
Antecedent, Grand Lane Light Locker, May 2016
A Stray Alien, Moores Art Building, February 2016
PUBLIC: Salon, curated by FORM, March 2015
Urban Icons, Buratti Fine Art, December 2015
AWARDS
Finalist, Town of Claremont Art Awards, 2021, 2019, 2016, 2015
Finalist, Minnawarra Art Awards, 2021, 2019, 2018, 2017, 2016, 2015, 2014
Finalist, City of Busselton Art Award, 2020, 2019, 2018, 2017

Finalist, City of Kalgoorlie-Boulder Art Prize, 2019, 2018

Finalist, Castaways Sculpture Awards Exhibition, 2019

Finalist, City of Rockingham Maquette and Small Sculpture Exhibition, 2019

Finalist, City of Stirling Art Award, 2019

Finalist, Perth Royal Art Prize, 2019
Finalist, City of Stirling Blink Photography Awards, 2018
Highly Commended, City of South Perth Emerging Artist Award 2018
Highly Commended, Town of Bassendean Visual Art Award 2018
Finalist, City of Joondalup 2018 Community Invitation Art Award
Finalist and People's Choice Award Winner Perth, Cliftons Art Prize, 2017
Finalist, City of South Perth Emerging Artist Award, 2017, 2013
Highly Commended, City of Rockingham Art Award, 2017
Finalist, Hip on Heritage Short Film Festival, 2016
Finalist, City of Rockingham Art Awards, 2015
Finalist, Black Swan Heritage Prize, 2014, 2013
Highly Commended, Freedom School Group Show, 2013
Winner Best Local Artist, Bremick Emerging Art Exhibition, 2012